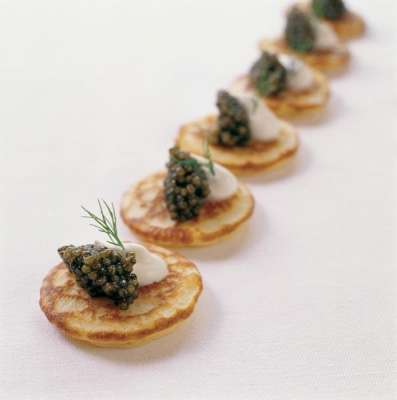 The intricacies and etiquette of caviar eating have long been a topic for discussion.
Some believe traditionally the "right way" to eat caviar is on its own and always in small quantities, certainly no more than a tablespoon, enabling you to savour every mouthful for that uniquely subtle but lingering creamy flavour.
More recently over the years, we see a change in how caviar is enjoyed and how diversly it is included in dishes throughout the restaurant industry. Servings are much larger and generous in their size and have become a frequent feature in many a fine dining restaurant.

In this guide, we go back to the 'simplicity' and 'grassroots' of experiencing caviar.
Enjoy!